I know graduation was a few weeks ago but I'm trying to catch up. It was so cool to see Colin walk out in his gap and gown. When I first saw him I almost got choked up for a second. I just know all the hard work that led up to that moment. I am so proud of Colin and the dedication he put into school. When we got married it felt like this day was so far away and now it's come and gone. Colin is one of the smartest people I know. Seriously he is so smart and now he's got a degree to prove it. Next step law school. Oh yeah baby.
I also want to give a shout of to my dad for containing Cooper and following him around the halls so I could pay attention. That little poop stayed quiet and still for about 3 seconds before letting everyone know he was not having fun.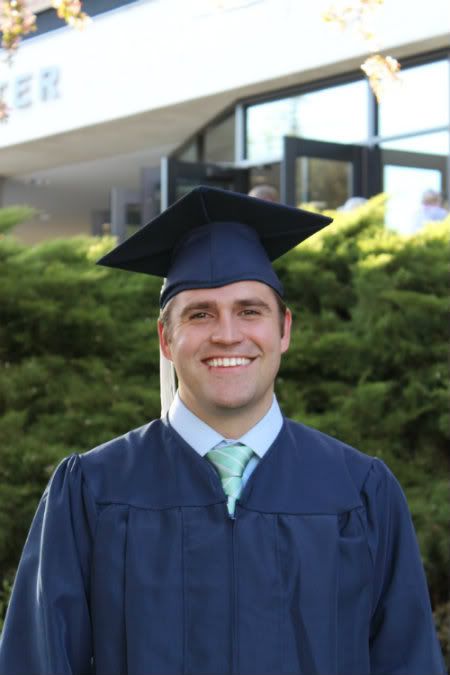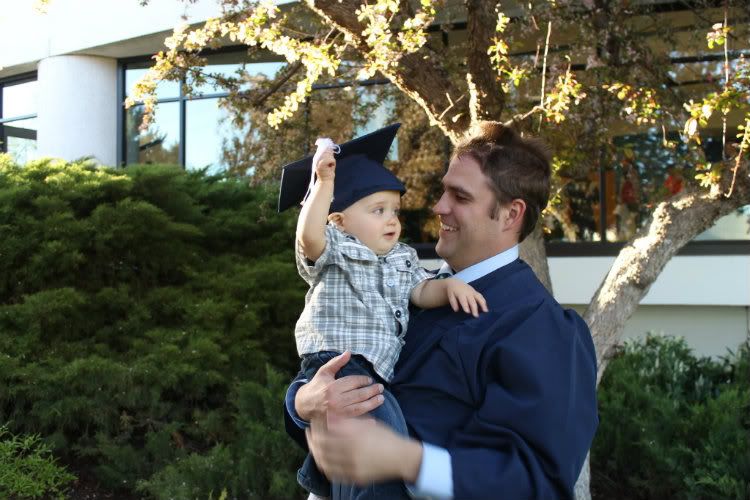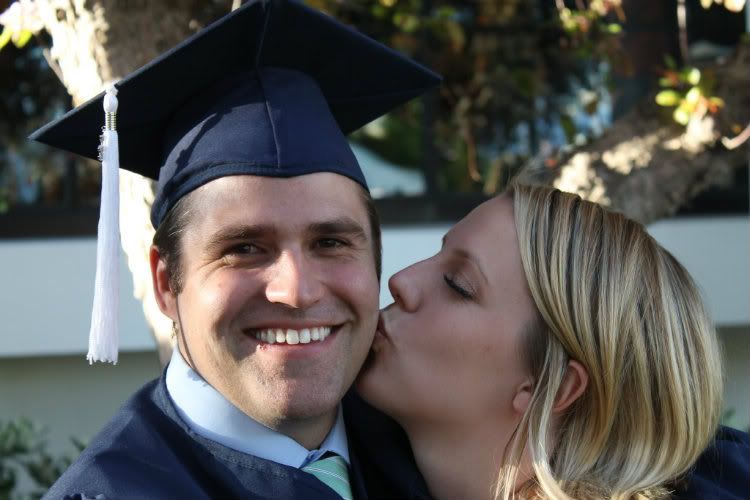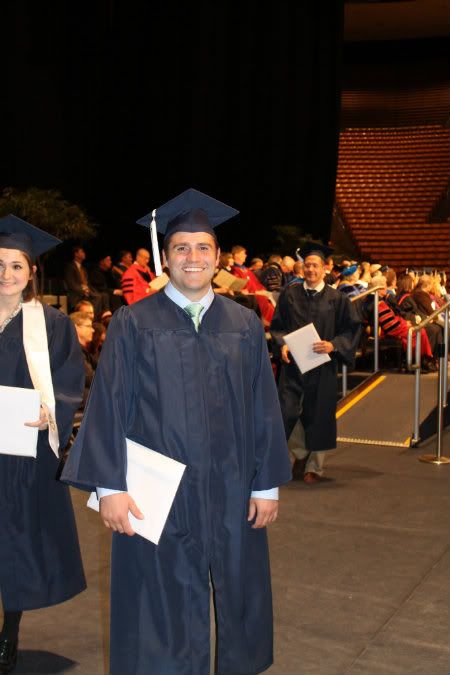 Congratulations Colin!
Now I got to go pack. I'm off to run the Red Rock relay with some of my family in Moab. Why I am doing this I have no idea. I hope I don't die. Wish me luck!